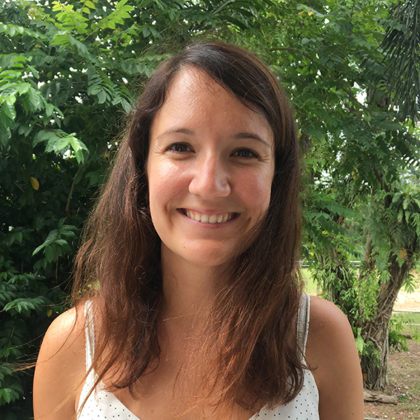 Marie
French-speaking teacher - CP & CE1
School teacher since 2013, I first taught in French-system "cycle 2" (CP and CE1) in Paris for 4 years. These are two levels that I particularly like since the entry into learning to read and write fascinates me.
In 2017, we decided to move to Singapore and I joined La Petite Ecole as a TPS/PS teacher. After a short return to France, we are happy to return to Singapore and I am particularly delighted to find my former students from La Petite École, who have now grown up and are attending my CP and CE1 classes.
A mother of two little girls, I like children's literature, singing, but also 'boring' grammar rules! I am attentive not only to the needs of children but also to that of families and I would be delighted to count you among my students!