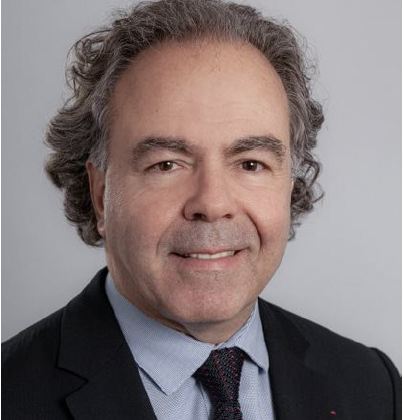 Executive president
Odyssey was born from the belief that one of the main challenges of the 21st century will be education. In an era marked by profound social, ecological and geopolitical transformations, education is not only essential personal capital, but above all it is "the most powerful weapon which you can use to change the world" (Nelson Mandela).
As the name suggests, Odyssey is first and foremost an adventure which our small group of founders embarked on out of passion:
Passion for education, a deeply altruistic activity, combining the transmission of knowledge, benevolence, high standards, and innovation. Teaching demands true expertise, but above all it is a vocation, which requires a soulfulness and a high level of awareness that the education imparted to our students helps to shape their futures and thus the world of the future.
A passion for France and the French language, which, throughout the world, embodies the spirit of the Enlightenment and values. In a globalised world, where English has become the main vector for communication, the French culture and the language are opportunities for our students to use it to excel within the international educational landscape.
A recognised partner of the AEFE and French institutions, Odyssey is nevertheless a private group, whose capacity for action depends on the contributions of families, and thus their satisfaction. Therefore, our commitment is addressed not only to our students, whose success and well-being are our priority, but also to their parents, who are our partners on a day-to-day basis. This commitment might therefore be summed up as follows: providing every one of our students with an excellent education, by welcoming them and their families into a caring educational community and an international environment.
A former French Minister, Luc Chatel co-founded Odyssey wishing to prolong his commitment to serving education.
Luc Chatel started his career at L'Oréal, where he was notably Director of Human Resources. Between 1998 and 2017, he held several elected and governmental positions in France: Minister of National Education, Secretary of State for Industry, Government Spokesman, Member of Parliament, and Mayor. Since 2017, Luc Chatel has also been President of the Plateforme Automobile (federation of the French automotive industry).
Luc Chatel is a Chevalier dans l'Ordre de la Légion d'Honneur, and Commandeur des Palmes Académiques.
Do you need any further information?
The Admissions Office team will be happy to answer any questions you may have.