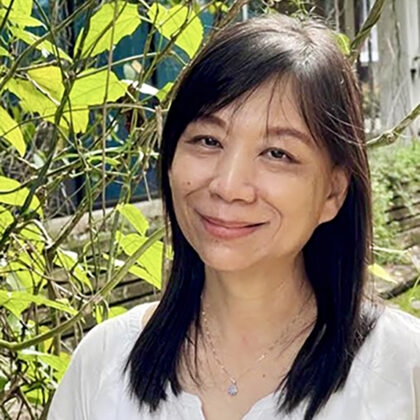 Mei
Trilingual Programme - English Teacher
I love working with young children and have been teaching in various local and international preschools since 2010. One of the joys of teaching young children is being rewarded daily with their smiles. Seeing the sparkle in their eyes when they grasp a concept or skill also never fails to brighten my day.
I am frequently amazed at how capable children are  — the ideas they have, the questions they ask, and the things they can do. To keep up with their awesome creativity and capacity to learn, I am constantly thinking of ways to engage them in learning experiences that are meaningful, stimulating and fun. That inspires me to keep learning too; for as they say, to teach is to learn twice. 
I have also learned much from children. They have taught me to see things from different perspectives, to appreciate the little things in life and to have a sense of humour. I am very pleased to join the team at La Petite Ecole, and I am really looking forward to being a part of this vibrant learning community.